Hales and District Club was given to our Parish Council 1924 to provide a Private Members Club open to membership from the local community. We have a volunteer run licensed bar, a lovely full size snooker table and a "Tudor style" panelled function room with balcony which provides a lovely events venue. Out doors we have the village Recreation Field / Cricket Pitch. Today the Club has a membership of around 100. We are home to a regular Wine Tasting Evening and Loggerheads Parish Council meet here. see our events page.
The Bar is usually open on Fridays from 8pm and all are welcome to join us.
Full Membership for 2023 is only £5 per person and Temporary members are £1 per night. Please apply at the Bar. Open on Fridays 8pm to 11pm. See our events page.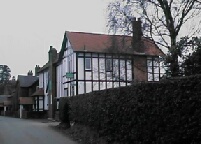 Hales Club - celebrates 95 years!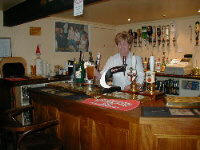 Our Friendly Bar