CONTACT US
We are available by appointment only, from 10am to 5pm on Wednesday, Thursday and Friday and 10am to 1pm Saturdays.
Please phone for an appointment before traveling to ensure either Will or Tom Swinnerton are available to meet you.
Address
T & W Swinnerton, Directors,
Classic Bikes Ltd.,
Hales Farm House, Hales,
Nr. Market Drayton, Shropshire,
TF9 2PP.
(use TF9 2PR for Satnav)
England.
email: classicbikes@btinternet.com
.....Tel:(44) 01630 657156......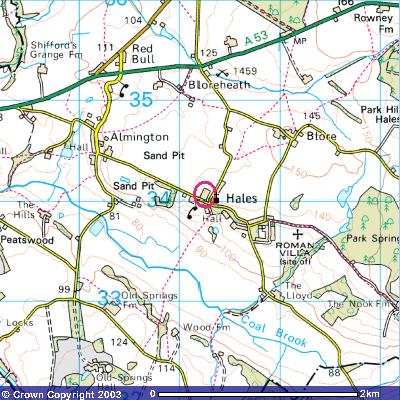 Sat-Navs will take you to the wrong address! Please use the location map and phone or mail for directions, we are hard to find!
Location
We are situated in the Shropshire countryside two miles East of Market Drayton, in the village of Hales. We are at Hales Farm House which is 100 meters West of Hales Church.
O.S. grid ref. SJ 713 341
G.P.S. N 52 54' 11" W 02 25' 37"
Accessibility
BY ROAD: We are around 45 minutes from Birmingham, 1 hour from Manchester and 3 hours from London. We are 18 miles from the M6 Junction 14 traveling North or11 miles from the M6 Junction 15 traveling South.
BY TRAIN: Stafford Station is 20 miles distant (London 1hr30mins).
BY AIR: Birmingham & Manchester Airports are around 1 hour by car. Sleap Airfield & Sherlowe Strip are available for light aircraft.
PLEASE PHONE FOR DIRECTIONS.
SEE MAP & PICTURE BELOW.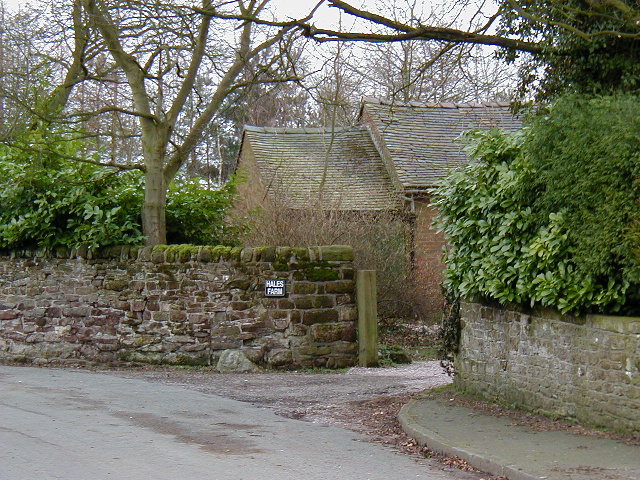 The Gate to Hales Farm.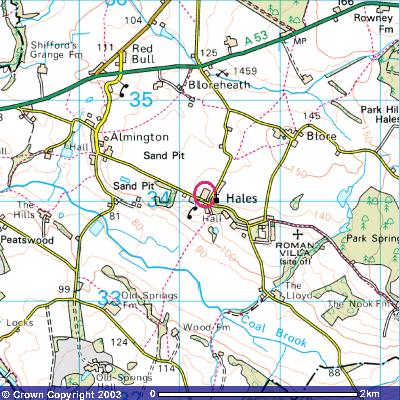 Image produced from the Ordnance Survey >Get-a-map< service. Image reproduced with kind permission of Ordnance Survey and >Ordnance Survey of Northern Ireland